Meet Our Donors
Bishop Robert E. Hayes, Jr. and Mrs. Deliliah (Dee) Hayes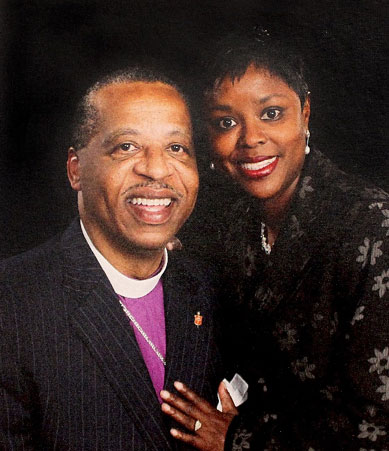 Bishop Robert E. Hayes, Jr. retired in 2016 as the episcopal leader for the Oklahoma Episcopal Area of The United Methodist Church after having served three quadrennia (2004-2016).  As bishop, he presided over 530 churches in the Oklahoma Annual Conference and 87 churches of the Oklahoma Indian Missionary Conference.
In official retirement, Bishop Hayes now serves The Woodlands United Methodist Church (Houston, TX) as Bishop-in-Residence, a position which allows him to continue in ministry while leaving behind the administrative details and frantic pace of his former assignment.  In this role, he preaches, mentors candidates for ministry, leads several Bible studies, and assists the Texas Annual Conference with the restoration of African-American congregations.  In the fall of 2017, he will also assist St. Paul School of Theology (Oklahoma City, OK) with mentoring and presence.  He will begin teaching during the spring semester.
Mrs. Dee Hayes retired from her career as a budget analyst when Bishop Hayes was elected to the episcopacy in 2004.  She actively participated in various events with him, served on several boards, and volunteered with several non-profit agencies that typically involved the advancement of under-privileged children.  Mrs. Hayes currently works with Craft Circle at The Woodlands United Methodist Church, creating beautiful hand-crafted works of art in support of over 100 local, national, and international mission programs.